EvolvePlus Blog
Latest news and updates from EvolvePlus
New People Counter Charts
Our ePortal web application enables insights of people counter movements via dashboards and analysis reporting across our various traffic counter sensors including Wireless, LoRaWAN, USB, Overhead Thermal and Overhead 3D with AI.
The ePortal module is available for Cloud editions of our People Counter solution, with version 3 featuring new interactive charts and monitoring of the sensor status.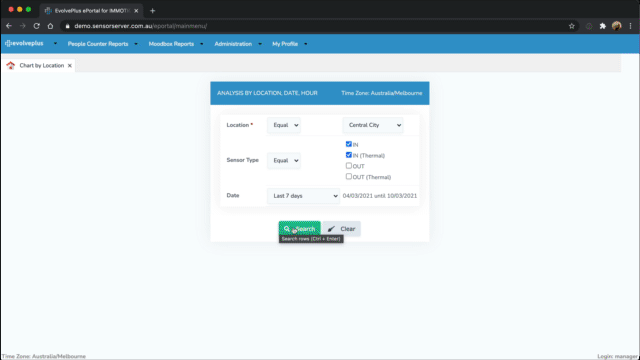 The new interactive charts and reports include:
Chart by Location
Chart by Location (using Time Zone)
Chart by Multiple Locations (using Time Zone)
Chart 3D Sensor by Position and Line
Daily 3D Count with Gender Estimation
People Counter Sensor Monitoring
For more information on enabling the ePortal for your People Counter cloud environment contact Contact EvolvePlus.