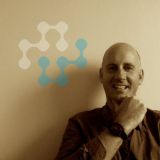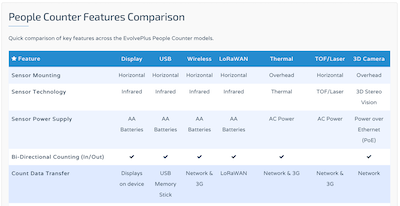 EvolvePlus provides an extensive range of IoT People Counter solutions for both indoor and outdoor environments including libraries, retail stores, shopping centres, galleries, public toilets, office buildings, park entrances, leisure centres, pedestrian paths and more.

With so many different people counting models to choose from, including Wireless, USB, Display Only, Overhead Thermal, Overhead 3D, Single Side Laser and LoRaWAN, it can be confusing to know which model is best suited for your footfall tracking.
To help you choose the most suitable people counter we have created a People Counter Features Comparison page which provides a quick side by side comparison of the various features.