EvolvePlus Blog
Latest news and updates from EvolvePlus
Aurora Cloud June 2021 Release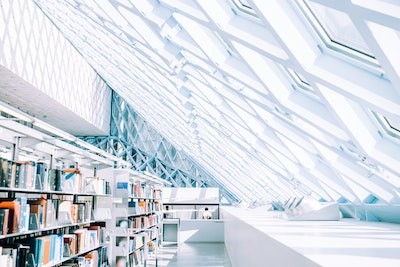 The June release of the Aurora Library Management System (Cloud Edition) has been released to all library customers. Highlights of version 11.6.16 include:
Electronic Resource Management
The ERM module has been updated with the stage two enhancements, this module now includes the ability to upload eSound and eVideo Marc records which can be linked to a supplier. The module also now includes an activation tab that allows works to be loaded with a 'Freeze' status. These works have an activation and/or deactivation date set that will auto change the works from or to the freeze status on selected days. The activation process requires a schema update which AIT will rollout over the coming month.
Works that are set to freeze status can be seen in the manage access tab.
The matching routine can now be selected in the ERM module rather than relying only on the default matching routine selection in the suppliers details.
Auto Stock Rotation
This new feature provides the ability for libraries to move stock from one location to another based on the number of loans that an item has had at its current location. Once the item reaches the threshold of the number of loans at a specific location, on return the item will request to be sent to a new location that has had the least amount of loans of all items in that work. The threshold is set in the item format table
When the item that is over the threshold  is returned it is put in transit to a new location.
Locations may be limited to prevent too many items being sent to them via the float max option in Item Formats (this also has a new interface to make adding a parameter easier)
If you do not want a location to be included in auto stock rotation it is done the same way as preventing items from floating, by setting the parameter 'Do not treat as floating stock if returned here'
If you do not want a specific item to be included in auto stock rotation then this can be set in Item details
A report is provided in Stock Analysis called stock rotation, this new report will display items that are eligible for rotation
Circulation
A new enterprise parameter has been added to allow an operator to add two users with the same name and date of birth, even if the DOB is empty. A prompt warns the operator if there is a match detected.
In Quick work, if a holding is created with an Interlibrary Loan item format the work is now marked with an ILL status and therefore hidden on Montage.
The number of loans displayed in User Links is now paginated to cater for users with large amounts of loans.
A new flag 'Block from being loaned' has been added to the Item Details flags tab, this prevents an item from being loaned at an item level. The item status shows as 'Not for Loan'.
Cataloguing
Pagination has now been added to the 'Works to be done' tab making it easier to find works in long lists.
System
Formerly set operator task levels can now be defined in the Enterprise table on request. This means that the default levels of 7 or 8 can now be lowered to allow other task levels to have access to previously restricted functions.
For further details you can refer to the ASR notes, or Contact EvolvePlus for more information on the cloud delivered Aurora integrated library management system.