EvolvePlus Blog
Latest news and updates from EvolvePlus
Overhead 3D People Counters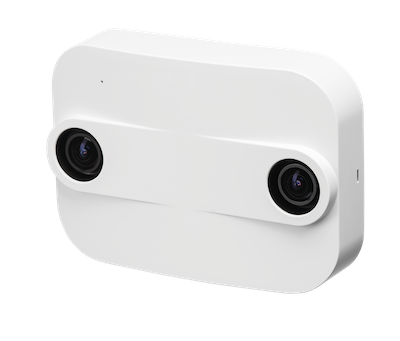 EvolvePlus have expanded our range of IoT People Counter sensors with the introduction of the Overhead 3D People Counter solution. Available in both indoor and outdoor models, the Overhead 3D People Counters fit discreetly into the ceiling facing downwards and measure visitor traffic using 3D stereo technology.
The onboard Artificial Intelligence (AI) delivers high accuracy counting in challenging high traffic environments, as well as offering additional analytic features beyond in/out footfall counting. The Overhead 3D People Counter sensor provides the following analytics:
In/Out counting across multiple count lines and zones (up to 99)
Occupancy
Count zone to only count if a person passed through the entire zone rather than a simple counting line
Dwell time to only count people that stay in the zone indicated or longer than the specified period
Adult/children counting based on height range (separate counts based on min/max heights)
The 3D people can be extended with the following optional plugins, which require specific mounting heights and lighting conditions:
Gender statistics (estimated)
Staff exclusion which excludes staff wearing specific badges from the count
View direction
Face mask detection
To help you choose the most suitable people counter we have created a People Counter Features Comparison page which provides a quick side by side comparison of the various features across our IoT People Counter model range.
Contact EvolvePlus to find out more about the Overhead 3D People Counters and how they can help you with your organisation's footfall traffic requirements.