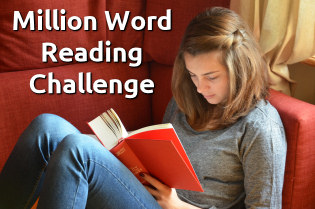 Brochures - Million Words
Contact for pricing
The Million Word Challenge is a new approach to Independent Reading to inspire and engage students as readers. The challenge has students tracking their word counts, rather than the number of books or levels.
The Million Word Challenge Online App is created to make the process easier for schools to implement and manage a reading challenge. All of the program features have been developed with the input of Teachers, Librarians and Teacher-Librarians.
Key Features:
Designed to address the issue of reading proficiency
Help students develop habits that will make them successful students
Encourages your students to read outside of the classroom
Customisable front screen, background image and menu colours
Integrates seamlessly to your school website
Easy sign-up process
Securely hosted in Australia. No software installation required.
EvolvePlus Clients